Travel Agent Interviews
Joni Cohen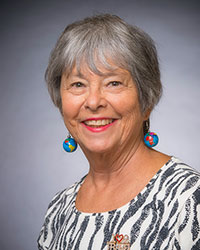 Joni Cohen, ECCS
President, Travel Advisor
Northbrook, Il
Please describe your career as a travel agent.
I began my career as a travel agent in 1981. After 9 years of cruising and enjoying it so much, I wanted to spread the word to let others know the great experiences and value they can have by cruising. Assisting and guiding my clients to their dream vacations has always given me a sense of satisfaction. Selling travel is a wonderful gift making my "job" a pleasure. My business is mainly repeat clients and referrals which tells me I am doing something right. I look forward to each day to bring happiness to them.
Please give us a list/tips of your best practices when it comes to selling cruise vacations.
Don't be afraid to ask questions.
Listen to their answers.
If you are meeting a client face to face be on time.
Dress professionally if meeting in person
Thank them for their time if meeting in person
Know your geography!
Don't prejudge what they can afford to spend.
Know your products
Ask for a deposit
Always make the final payment at least 1 week prior to actual due date.
You should have a marketing plan and Business plan.
All proposals should include travel insurance
What is your biggest challenge when selling cruise vacations and how do you overcome it?
The biggest challenge in selling cruise vacations is with those who believe a cruise is not for them.
I do believe there IS a cruise for everyone. Be a puzzle solver. You need to find out why they feel that way. If they have never been on a cruise or were on one that they had a bad experience you need to find out more about that. It could be a simple answer. It usually is. Cruise ships come in all sizes and price ranges. It's not one size fits all. Ask questions.
As the first ever recipient of the ECC of the Year Award, what does this recognition mean to you?
As the first recipient of the ECC of the year Award the recognition is truly significant and means a great deal to me. This is a confirmation that I have been recognized as a contributor to the continued growth and success of the cruise industry and can stand alongside those cruise innovators who have preceded me into the CLIA Hall of Fame.
How has your CLIA membership and/or professional development helped you in your career?
My CLIA membership has helped me dramatically in my career. All the CLIA courses, ship inspections, Conferences and Seminar's at Sea I took to become an ECCS, the pinnacle of CLIA certification, has given me the foundation that has formed who I am and what I am capable of doing. The Agent Finder on the CLIA website has also been instrumental in bringing new business to our agency. I truly believe being an Elite Scholar has most definitely rewarded me with a growing list of clients resulting in a higher volume of sales each year.