June 17, 2020 | Virtual
Virtual Course: Accessible Cruise Travel - Mobility and Ambulatory
CLIA Trainer:
---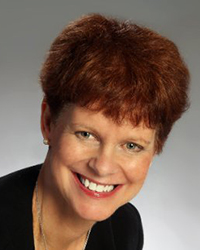 Heidi Olson, MCC-s, SNG CATA
Manager, Industry Training
Heidi Olson, a 44-year travel industry veteran, is a Cruise Lines International Association (CLIA) trainer who brings an outstanding background as a cruise line management and sales official to CLIA's Professional Development Team. Heidi joined CLIA in August 2006. With her long tenure in the cruise industry, Heidi has had the opportunity to sail on multiple CLIA Global Cruise Lines on many different voyages. Additionally, Heidi spent 28 years with two CLIA Global Cruise Lines. She held key positions in reservations call center management as well as many years as the Reservations Training Manager. She also was a representative for three different sales territories and held a supervisory position in the Inside Sales Department from the mid 1990's until she left the company in 2006. Heidi earned the cruise line's Chairman's Excellence Award and was also named the cruise line's Employee of the Year in 1998. She obtained her CTC certification in 1989. Heidi earned CLIA's Elite Cruise Counsellor (ECC) in April 2006. In December 2013, Heidi was promoted to Manager, Training and Certification. Currently her title is Manager, Industry Training.